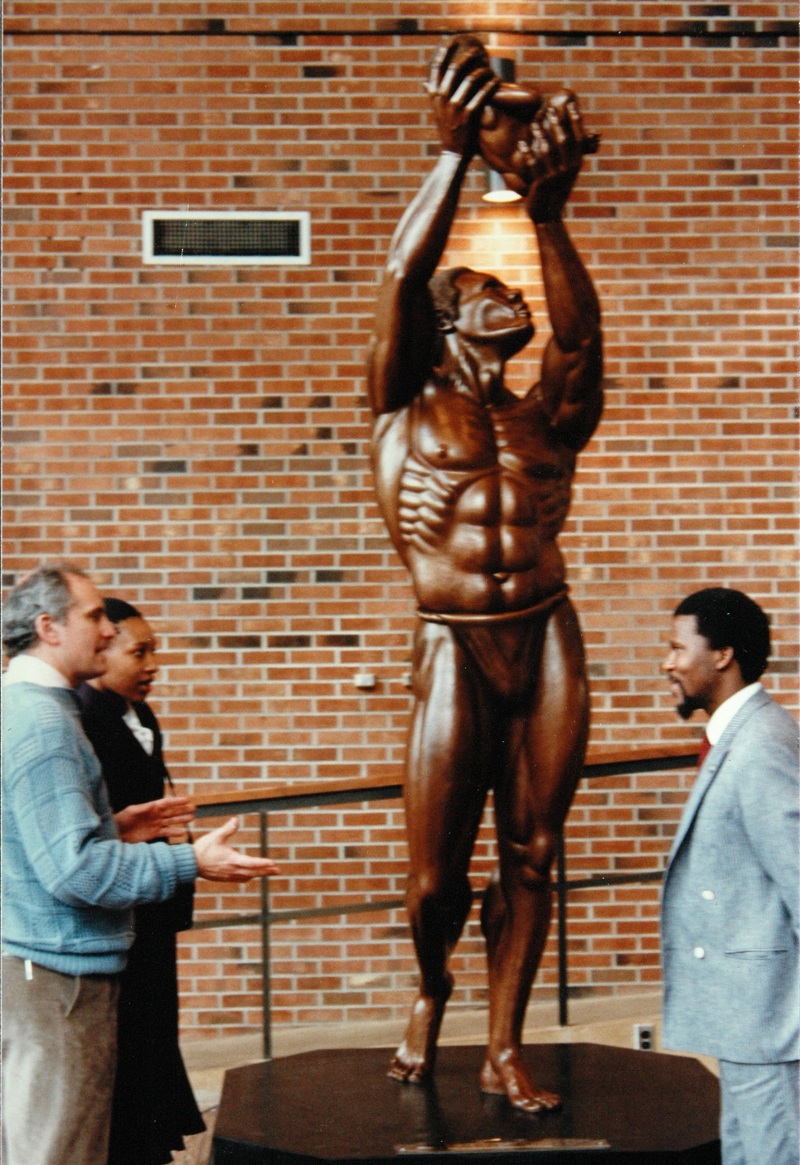 HRH ZENANI MANDELA DLAMINI--daughter of Nelson and Winnie Madikizela
Mandela, and her husband, Swazi Prince, Thumbumuzi Dlamini after unveiling by
Mrs. Coretta Scott King of 10-foot bronze "Behold" monument to Dr. King to celebrate
the first King National Holiday. King Center, Atlanta, Georgia. January 15, 1986.
¤ Return to "List of VIPS" ¤ Return to "Table of Contents"